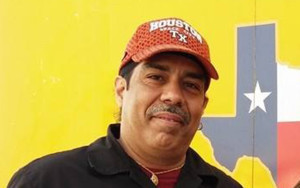 I moved to Kentucky from Houston, Texas in 2008.  Since that time I've fallen in love with this big, wonderful town of friends and tight families.  The countless festivals and special events have given me a front row seat to the most beautiful parts of this Cincinnati/Northern KY community.  Generations of families and friends enjoying music, food, beverages and LOTS of TACOS!  I love this town.  I couldn't have a better seat to watch it all.
I have spent 20 years in the culinary field in venues ranging from professional sports stadiums, catering venues and restaurants.  After all of that pressure and those long hours, it's pretty nice to run my own operation, gaining loyal customers 1 taco and smile at a time.  I do have the resources and experience to feed large numbers if you need me to, but I enjoy the conversations a simple taco truck sale provides.
Why did I start a Taco Truck?
I missed the Mexican food back home that my mother made so I decided to open up a food truck in 2012 and get started. My family recipes include homemade spices and authentic Mexican techniques that have been handed down for generations.
Thus, my identity as Texas Joe the Legal Mexican was born.  I chose the name "Texas Joe the Legal Mexican" to display my pride as a third generation Mexican-American and have a little fun. In the meantime, I hope I created a memorable name.